Court Repair Services, Inc. is a family owned and operated company.  We have been in business and fully insured since 1998.   We are honored to serve with our staff of professionals to provide the best in recreational surface repair and facilities maintenance.   Our crews are well-trained, hardworking, English speaking, and committed to excellence.
The Court Repair Services Family
Leif – In the early nineties, Leif worked his way through college repairing tennis courts and striping running tracks.  In the years following, he continued working in the recreational surface industry, supporting the pursuit of his real passion, a career in the fire service.  In 1998, he decided to go into business for himself and began subcontracting tennis court repair to the company that had given him his start.  Court Repair Services, Inc. was born.  In early 1999, Leif accepted a position with the Denver Fire Department and today is an Arson Investigator but still serves as Chief Technical Officer for CRS, Inc. and can often be found working on one of our projects during his off time.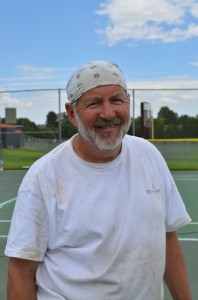 Ray – Ray began working for Court Repair Services, Inc. in the spring of 2000. He has collaborated with Leif on new processes to make sure that we continue to provide the highest quality of work possible.  With his many years of on the job and life experience, he currently serves as our Field and Sales Supervisor.  He is well versed in all areas of recreational surface repair and can help our customers with any questions they might have.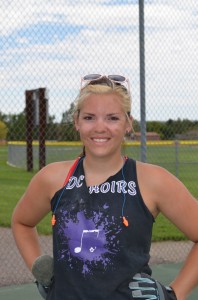 Aria – As the daughter of Leif and Vikki, Aria has, quite literally, grown up in this industry.  As a young girl she was carted around to countless inspections where she learned how to identify various issues that she would later learn how to address.  By 2010 she was ready to dive in and began learning the trade as a crew member.  She attends the University of Colorado Denver and pays for school in part by repairing recreational surfaces along the way, just like Dad.
David- David has been working in the construction industry for much of his adult life.  He has been with CRS for 5 years.  He currently serves as the Lead Foreman and Training Supervisor.  
Vikki – Vikki began keeping the books for Court Repair Services, Inc. at its start and took over the day to day management of the business when Leif accepted his position with the fire department.